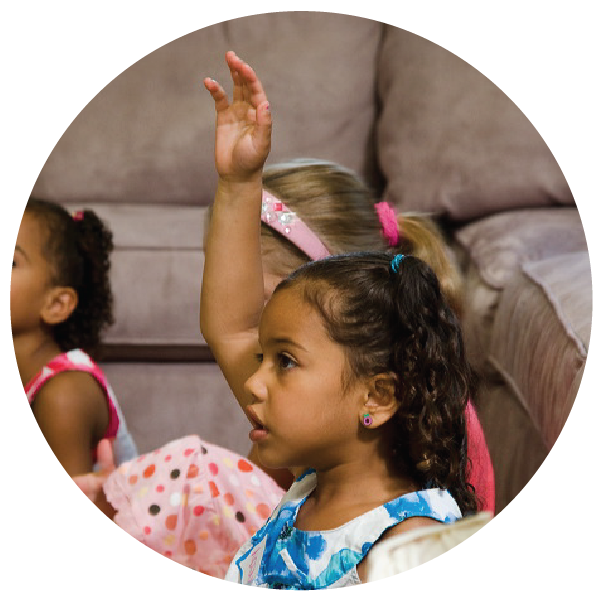 ---
The More Fun with Sisters and Brothers Program teaches 4 to 8 year-old children the key social and emotional competencies that research has shown are critical for fun, friendly and low-conflict sibling interactions.
The More Fun with Sisters and Brothers Program takes a very positive approach— teaching siblings exactly what they need to DO in order to build a positive relationship. By making instruction enjoyable, we help children realize that engaging with their siblings can be fun…. And rewarding. In this online version of the program, we teach parents how to guide and coach their children so that they can learn these skills that are critical for forming and maintaining good relationships with their siblings. The More Fun with Sisters and Brothers Program is the first program for enhancing the relationships of young siblings that has undergone stringent tests and demonstrated to be effective. Click Here to Learn More »
"I can't tell you how much this program has helped our family.  In four short sessions, our kids' relationship with each other has deepened and strengthened in ways I really didn't possible.  In big ways (like not hitting each other) and in little ways ("Look Thomas, I stole a piece of Halloween candy for you!"), their relationship has changed for the better.  The work you do will stay with them for many years to come."Parent
"I needed to write about this as it is happening because it is so cute. Tony hurt himself on something, and Jason said, "I know how to make you feel better — I'll do a puppet show," and so he pulls out his paper plate faces and introduces "jealous" and "embarrassed," and says that they have a problem. They both want to go trick or treating and get candy but there is only one pumpkin. "How can they solve the problem," he asks. Jason answers "See it your way, see it my way," and Tony proceeds to do so, and then Jason and he come up with a solution together. Then Jason says "let's meet some other people and help them solve their problems," and does another one with some other faces. This has been just great… they may not always use the skills on their own conflicts, but the messages are certainly getting across and that can only help."Parent
"Thank you so much for such a great program. I must say (if anecdotal evidence matters!) that the boys are using the steps. There is a shared "short hand" language that works surprisingly well at home. They "stop." They "chill." There are new standards in place (if one brother is still upset, things are not okay). Overall, the boys get along better. I continue to facilitate the steps, but they articulate "See it Your Way, See it My Way." More Fun with Sisters and Brothers made a difference in our lives. Thank you."Parent
"You have NO idea how much better the two are getting along! It's because of the program. The younger child, especially (who was 4 when they participated in the program) consistently uses "See it Your Way, See it My Way" with her big sister—and it works! It's very empowering for a younger sister.

I'm telling everyone I know about this program—it's been fantastic! It's truly helped our family. I know that I even learned a lot about how to get along better with others.

It's made all the difference!"Parent
If you have at least two children in the 4- to 8-year age range, we invite you to complete a short questionnaire so we can make sure that the More Fun with Sisters and Brothers Program will likely meet the needs of your family. You'll receive an email back from us within 48 hours that will provide information about next steps.
Apply >>